This parish began as a small hilltop chapel for the friars. Adjoining the Franciscan Sociological Centre, it was dedicated by Archbishop Olçomendy in 1958. In those days, the hill was surrounded by orchards, plantations and isolated villages, and neighbours would make their way up the hill to join the friars for mass.
In 1970, the Archbishop offered the friars a 25-year parish agreement and so, the friars' chapel became a parish church. A year later, it was named after St Mary of the Angels in Assisi, St Francis' favourite chapel and the place where God's graces and mercies were made known to many.
The church was renovated in the early 1970s to accommodate the needs of the quickly growing parish and it was renovated again, blessed and rededicated in August 1985 by Archbishop Gregory Yong. More facilities were added over the next few years including Sunday School classrooms, a parish office, hall, canteen and library.
By 2000, the congregation of St Mary of the Angels had tripled since the last renovation in the 1980s. Over the next three years, the entire Bukit Batok property was reorganised into an award winning new Franciscan complex and parish church. The number of parishioners regularly participating in Sunday masses is well over 8,000.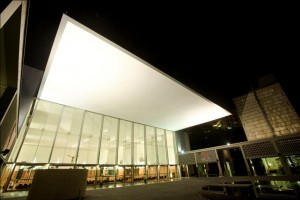 Church of St Mary of the Angels
5 Bukit Batok East Ave 2
Tel: +65 6567 3866
Fax: +65 6562 1824
Email: parish@stmary.sg